The IT product management career path is growing quickly at a time when technology companies are struggling to recruit and retain talented IT professionals such as software developers, engineers, database administrators and network designers. Companies of all sizes need to be able to analyze their current needs and look ahead into the needed technical talent required for their future projects. If you're considering a career as an IT Product Manager (ITPM), it's important that you understand what skills and experiences will make you the best fit for the job. Here are some ways listed by The Perez Notes to help you.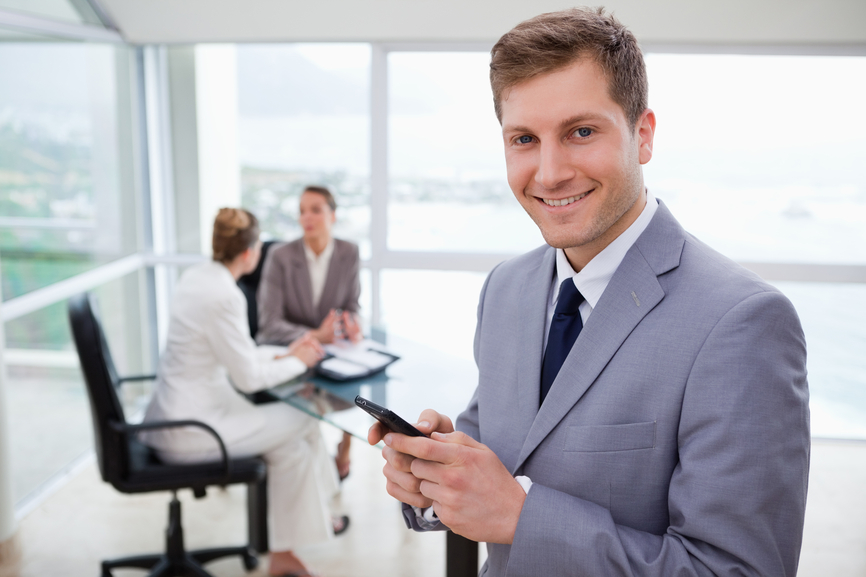 Get Technical
While tech product management involves a lot of tech knowledge, it is more important that you demonstrate your understanding and expertise in the business of technology and how technology impacts and interacts with the consumer and the company. IT Product Managers need to understand several verticals for their assigned products. While verticals such as Software Development and Networking are necessary, you must also gain an understanding of how these technologies work within healthcare, government or consumer-facing verticals.
Discipline Yourself Into An Expert Circle…of Two!
If you want to be considered as an IT product manager at a tech company, make sure you know the difference between product management and project management. They may look similar on paper, but they are very different in practice. Product management is about making sure that the right things get done with the right people, while project management is all about the execution of the work. If you are primarily working on big projects or IT initiatives, then you will primarily work with project management principles. However, if you are primarily working on smaller projects that may take up to 6 months of dedicated effort, then you should focus primarily on product management principles.
Have A Dream
It's important to have a goal in mind before jumping into a career path as an IT Product Manager. You should have some idea of what your ideal job would be like and how it would fit in with your lifestyle and professional ambitions. If you are currently in the trenches of project management, maybe your ideal future job has more of a product management feel. If you are currently in an IT role where you work with specific technologies, then you might want to look for a role that will enable you to work more closely with the customers who will use the technology developed.
IT PMs execute on projects, they don't build technology. When interviewing for an IT PM job, make sure they know that your background is technical but that it is more important that they know that you can balance business needs with technical requirements (i.e. time management).
No More Plain White La- La- Noos…IT Product Management!
If you're looking for an IT product manager job, you should start with the basics. Start by looking at the company's website, it should list out all of their products and services. If not, ask them about their goals and current offerings. Look through these offerings to see where the gaps are according to the strategic goals of the company. Once you've identified those gaps (needs) of technology, look for ways to fill those gaps (wants). Make sure that your boss knows that you will be looking into these new features or services that they've requested or that they might need. If there is a new product that you're super excited about, look for a way to include it in a meeting or on a project plan. Show your interest and enthusiasm for the product and your boss will know that you're a team player and that you're determined to make sure that they (the boss) get what they want.
Most IT Product Managers work full-time, but there are other ways to get an IT job without having your day job. Look for consulting opportunities or spend some time doing volunteer work in your area of technology. There are many companies who will hire volunteering volunteers (i.e. Salesforce, Microsoft). If you find a gap within the organization where you can become valuable, then reach out and let them know that you're interested in filling it.
Know Your Personal Brand
Google, Twitter, Facebook and many other tech companies are known for their famous CEOs. The IT Product Manager will need to be very aware of how they are perceived within the company they work at. You will need to work with your boss to understand their needs and wants. Not only do you need to understand what your boss needs, you also need to understand what the company needs. If it's clear that the company wants a high-tech product manager but they don't seem to value technical talent or developers in general, then you should consider another job or career path (i.e. Hardware Business Development).
In Summary
IT product management is a growing career path for technology professionals who have been or are currently working on technology projects. If you have the right skill sets and knowledge of the business, you can leverage it into becoming an IT Product Manager. In order to get hired as an ITPM, it is important that you show your excitement for new technologies and understand how they interact with the different verticals of your company's customer base.